Ever since NASA's Curiosity rover touched down on Mars in August 2012, extraterrestrial enthusiasts have been pouring over the images sent back to Earth in the hope of finding evidence of ancient alien civilisations. Some of the images highlighted by investigators so far have contained some very intriguing artefacts, so at Unearthly News we decided to spend a few hours sifting through the most recent photos to see if we could find anything ourselves.
The following images come directly from the NASA Curiosity web site and have not been altered except for some cropping and zoom enhancements. Links to the original source photos are also available under each image.
Do these incredible images represent true evidence of ancient life on Mars? Or, are they just random patterns created by natural weathering? You decide...
1. Ruins of an ancient martian pyramid? Complete with hieroglyphics?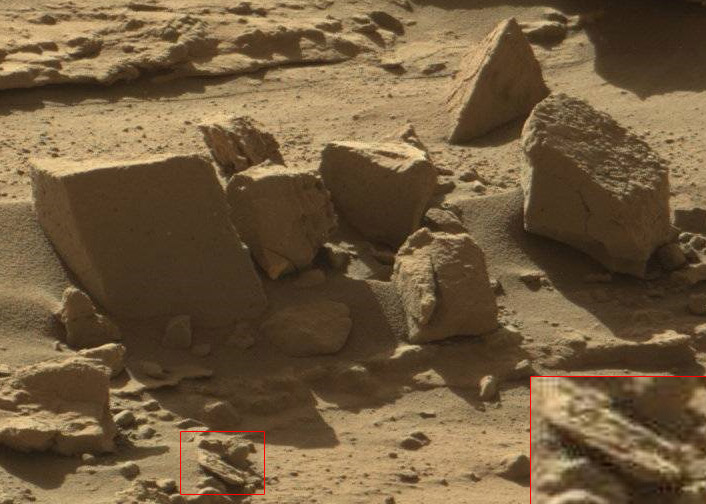 ---
2. A pyramid cornerstone?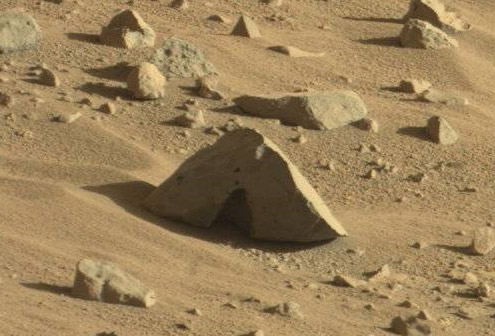 ---
3. More ancient hieroglyphics?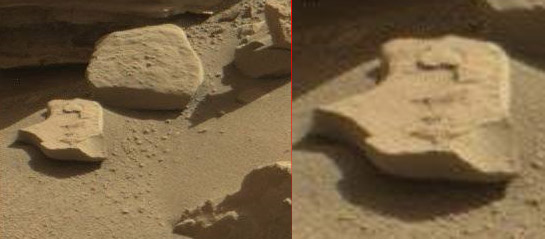 ---
4. What's that in the top left corner?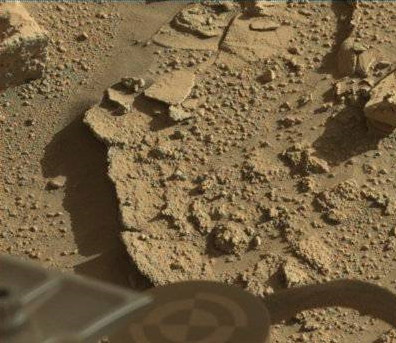 ---
5. A semi-buried tail fin?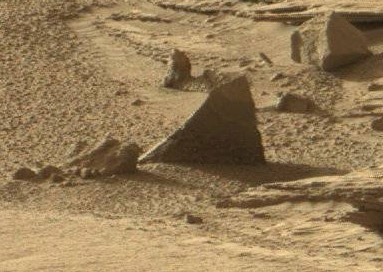 ---
6. Ancient fossilised sea creatures?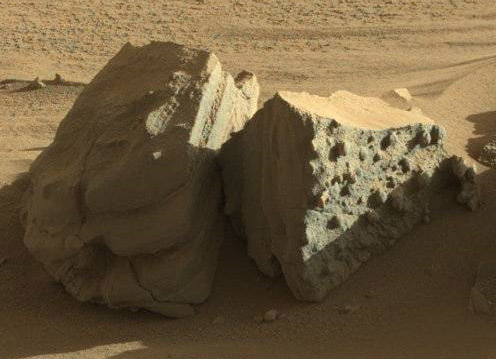 ---
7. A martian bunker?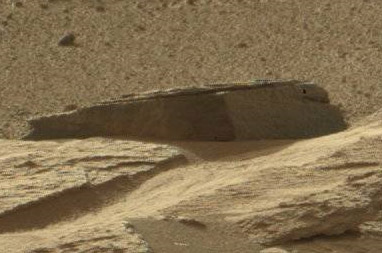 ---
8. Some sort of weird shaped...thing?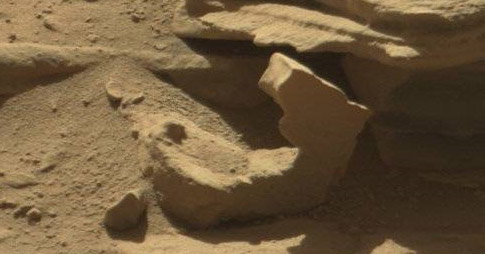 ---
9. And finally, what the heck is this?!

Related Articles...